---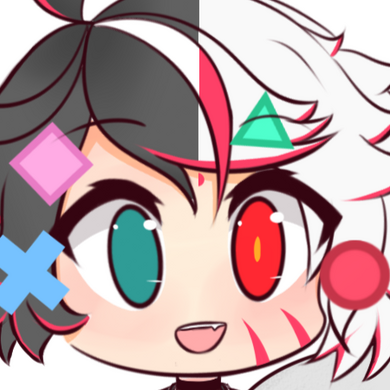 Koji Yuu | Artist/Vtuber
[ Illustrator/Live2D Rigger ]
I'm a digital artist and vtuber focused on Live2D vtuber models. Here you'll find all the information about my commissions, my prices and more!
COMMISSIONS STATUS
| | |
| --- | --- |
| Live2D models | OPEN |
| Normal | OPEN |
| Emotes | OPEN |
---
---
LIVE2D MODELS
PRICES
| Model | Only art | Only rig | Art + Rig |
| --- | --- | --- | --- |
| Simple (full body) model | 50 USD | 70 USD | 110 USD |
| Half body | 85 USD | 100 USD | 180 USD |
| Full body | 150 USD | 190 USD | 320 USD |
| | | | |
| --- | --- | --- | --- |
| Extra expression/sticker | +5 USD | +6USD | +10 USD |
| New/extra clothes(full body) | +- 80 USD | +- 90 USD | +- 150 USD |
Free expressions included: Normal/Happy - Surprised - Sad
Model animation +10~50 USD
➤ Only women, shotas or femenine boys. I can't draw men.
➤ The price includes final .png and the model ready for use.
➤ Base prices apply only if you already have a designed character or references. There's an extra if you want me to design it from 0 for you.
➤ The base price includes full commercial rights on the model and the usage of it.
➤ If you're going to sell your model in the future, please let me know BEFORE you do it.
Please DM me on Twitter for an accurate calculation of final price!
*Prices may increase in the future.
---
---
❰❰ Terms of service ❱❱
All commissions are only for personal, non-commercial use. If commercial, I do charge an extra commercial fee for illustration work! This includes for merch, for streaming assets, etc. Live2D models are commercial-inclusive, meaning you do not have to pay an extra commercial fee for them if you plan on streaming with it!

All commissions are non-refundable under any circumstances, unless I have not started the commission at all during the agreed upon timeline.

Payment method is paypal, all prices are in USD and must be paid in 2 halves: half of the total amount at the beginning of the order and the second half to receive the files. You have to give me your Paypal e-mail so I send you an invoice with the price.

Model must be credited to Koji @yuu_koji on twitter.

Prices may vary depending on complexity. Please DM me for a quote!

All revisions must be confirmed during sketching phase. After that, there will be no refunds.

I may choose to decline your commission. I want to focus on things I know I can draw well, so that I can provide the best possible final product!

Please respect that I want to take my time with each commission. I do take rush orders, but those come with an extra fee!

I reserve the right to use the commission as part of my portfolio! Please let me know if there's anything you'd like to keep secret for a reveal.

I can modify my Terms of Service at any time, if I consider it's necessary.
What I can draw:
| I DO | I DON'T |
| --- | --- |
| Girls and soft/femenine boys | Manly people. |
| Softly nudity | NSFW |
| Blood | Explicit gore |
| Simple Backgrounds | Complex Backgrounds |
| Light armor | Mecha / non-humanized robots |
| Anime/manga style | 3D/Realistic |
You must accept my T.O.S in order to see my price-list:
---